Shep Ysselstein Wins Canada's Best Young Entrepreneur!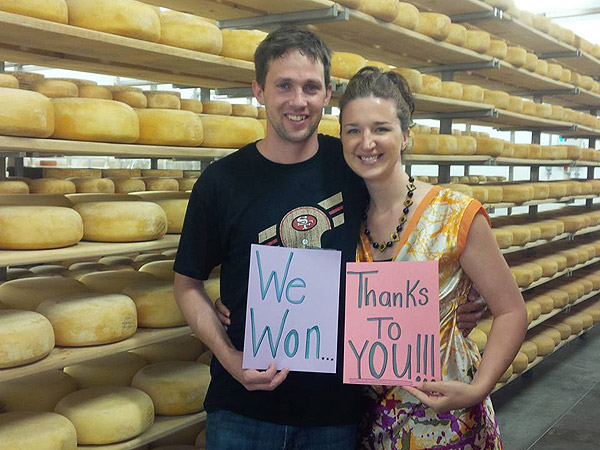 Gunn's Hill Artisan Cheese is proud to boast that owner and cheese maker Shep Ysselstein, recently won the 2014 BDC's Young Entrepreneur Contest! Hundreds of applicants from across Canada submitted videos showcasing how they would use $100,000 to boost their new business to the next level. Shep was selected as the finalist to represent Ontario in the prestigious competition.
After the finalists were announced for the Provinces and Territories, the public was invited to watch each of their videos and vote for who they thought was Canada's best young entrepreneur. Shep stayed in first place for the whole two weeks of voting and in the end claimed the grand prize of $100,000.
The prize money will be used to build a 2,000 square foot extension to the current large aging room. This will help Gunn's Hill Artisan Cheese meet the ever growing demand for aged artisan cheeses. Shep and team are excited to announce that construction on the new aging room should start in the Fall of this year. A huge thank you to everyone who voted daily to ensure Shep the big win!
For more information visit https://www.bdcyoungentrepreneuraward.ca/en/home
Our Regular Store Hours are:
Tuesday to Saturday: 9:00 am - 5:00 pm