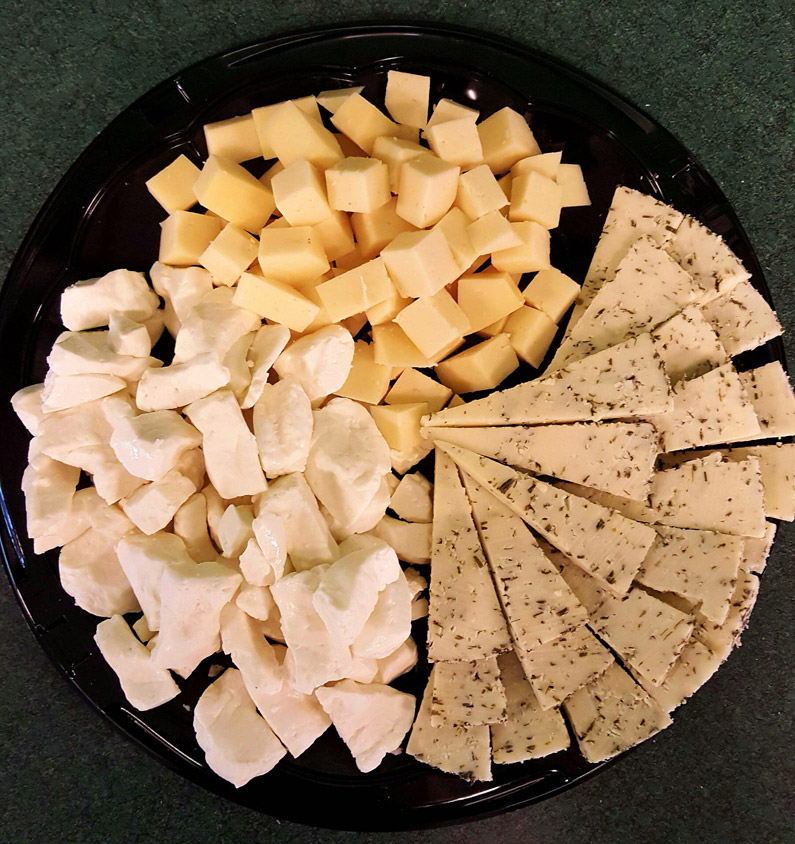 Do you need a cheese tray for an upcoming party, gathering or business function? Let us provide you with either our small tray ($45 and 900 grams) or our large cheese tray ($75 and 1.8 kg).
You can choose the 3 - 4 types of cheeses you would like on them and order as last minute as the same day you need it/them.
It's easy to make your event a cheesy one with these delicious artisan cheese trays!