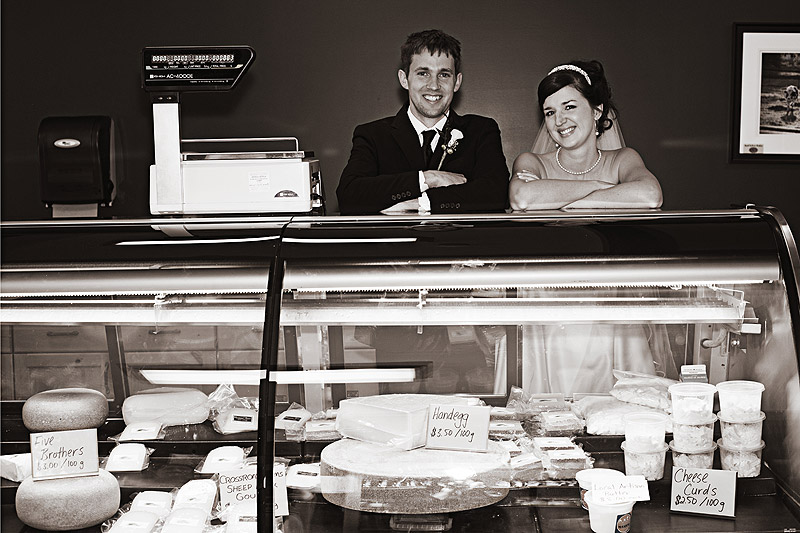 The owner and operator of Gunn's Hill Artisan Cheese is Shep Ysselstein. Shep's journey to becoming a skilled cheese maker began on the family dairy farm where he not only loved dairy farming, but all the delicious products that come from dairy. After he completed university, where he received a degree in business, Shep had numerous opportunities studying and making cheese in the United States, British Columbia and most recently Switzerland. It was during these ventures that he developed his passion and skill set for cheese making.

Although each experience offered infinite learning opportunities, it was during the time when he was making cheese in the Swiss Alps that he truly fell in love with the art and mastered his technique. Thus, Gunn's Hill Artisan Cheese will be producing three unique, hand crafted Swiss style cheeses. The traditionally crafted cheeses will be made with milk produced at Ysselstein's family dairy farm, Friesvale Farms. The farm was started by his grandfather who immigrated to the area in the 1950's from Holland. He passed his love and skills for dairy farming down two generations. His father and brother now run the farm and are pleased that Shep will be receiving milk produced from the dairy farm to make his cheese.

Shep is very excited to share his wealth of knowledge and experience with visitors. He looks forward to educating people on local agriculture and the art of cheese making.