Have you voted for Gunn's Hill Artisan Cheese Today???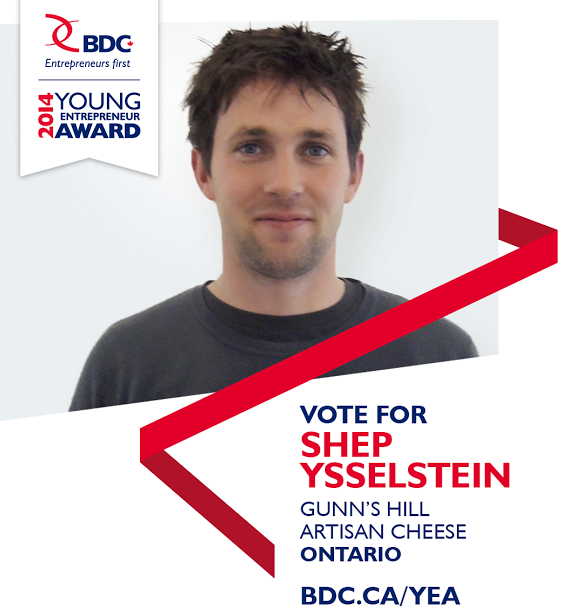 We are proud to be the Ontario nominee for the BDC 2014 Young Entrepreneur Award. The prize is $100,000 which we hope to use to add more aging rooms to meet the growth in demand for our popular cheeses.
WE NEED YOUR HELP!!!
Please VOTE TODAY and EVERYDAY until contest closing this Thursday, June 12th.
We are currently in first place but will only stay there with your support.
Heading out to our Cheese Shop? Our Regular Store Hours are:
Tuesday to Saturday: 9:00 am - 5:00 pm